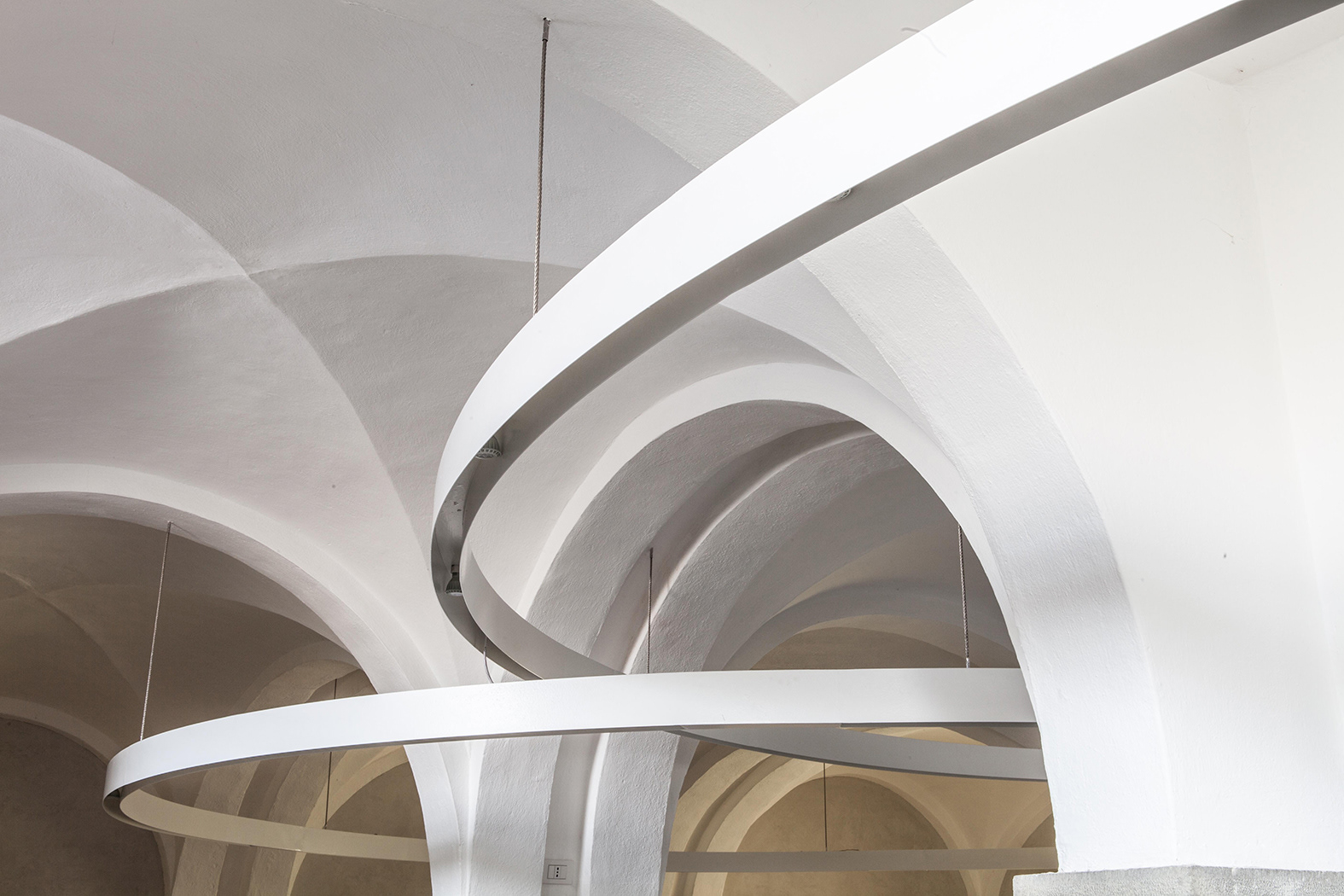 CHIESA DEL SACRO CUORE E SANT'EGIDIO 
SISTEMAZIONE PIANO CRIPTA
Sotto il Monte Giovanni XXIII, BG
importo: 0,06 milioni di euro
funzione: spazio di culto, depositi
cliente: Parrocchia del Sacro Cuore e Sant'Egidio

Il progetto riguarda il restauro della chiesa di Botta di Sotto il Monte, lasciata incompiuta nel corso degli anni, sia negli spazi esterni che in quelli interni. I lavori di restauro della chiesa si sono articolati in quattro fasi, due hanno riguardato gli spazi interni: l'adeguamento liturgico del presbiterio e la sistemazione della cripta. Altre due fasi hanno interessato l'esterno dell'edificio e in particolare il restauro di tetti e facciate e la nuova copertura della torre campanaria realizzata con struttura in ferro e rivestimento in ottone.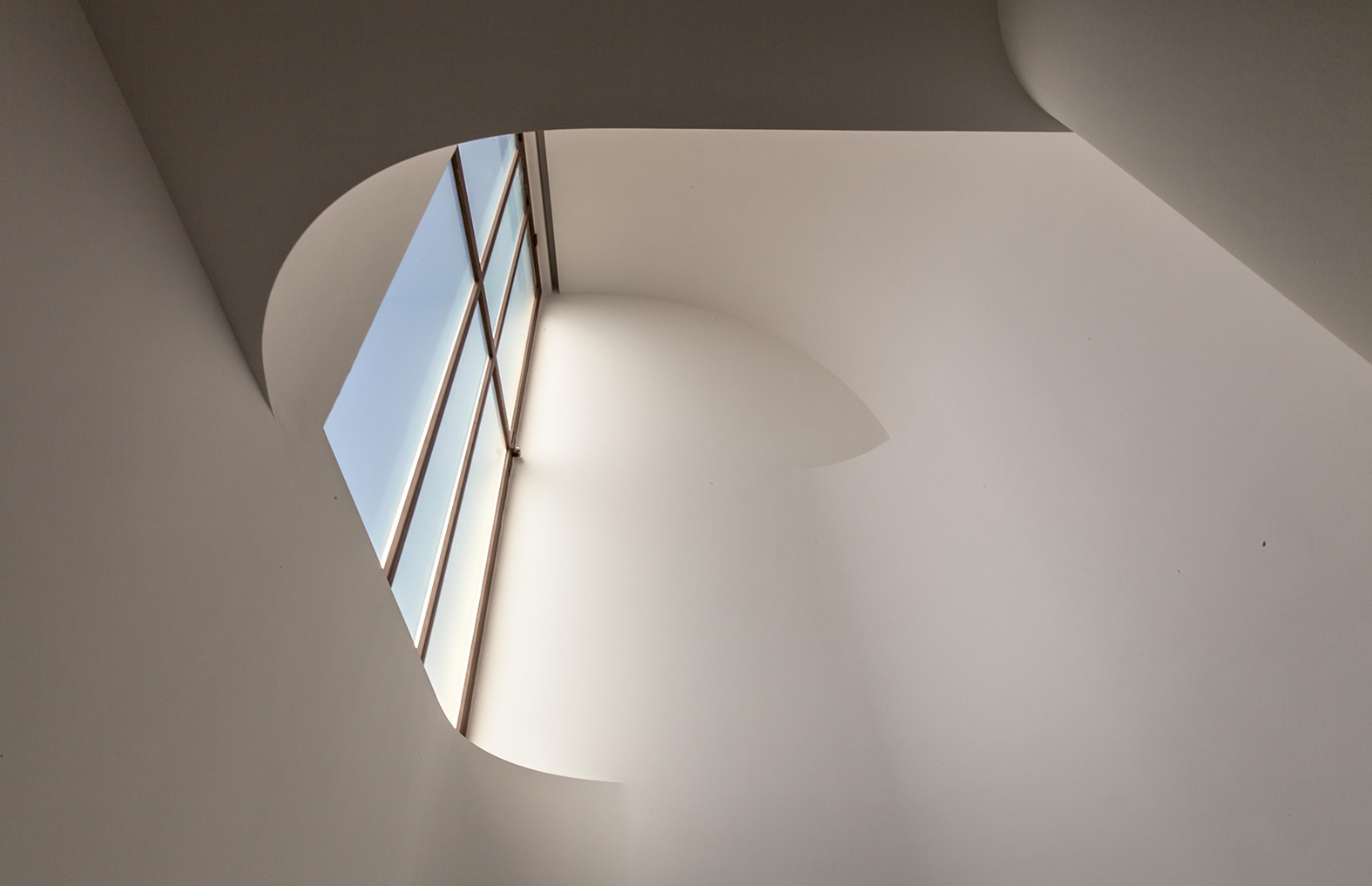 CHURCH OF SACRO CUORE AND SANT'EGIDIO 
The project of the renovation of the crypt is part of a bigger project for the church of Sacro Cuore e S. Egidio Abate in Sotto il Monte (Bergamo). The project included the renovation of the church's nave (floor and presbytery) and the external parts (walls, roof and the new belfry).
This church was built in the 1930 but the originally project was never completed.
The original project included the construction of the church vestry in the west side of the altar. The project was never completed , but the need to connect  the interior of the church with the underground crypt led to the creation of a link that appeared inconsistent with the architecture system, with  spatial and functional limitations.
The project of the new link has been created with the dual purpose of restoring balance and continuity to the west elevation of the church and give the right  importance to the stairs connecting the crypt and the nave, using natural light as the main element of the space.
The use of curvilinear forms has allowed us to circumvent the restricted size, without the perception of the corners. The large window leads a lot of light in the space and, thanks to white walls, spreads widening perception until the crypt level.
The work in the Crypt concerned in the first place the reorganization of the perimeter walls from the damp. Also in this space has given much attention to light, in particular the relationship between natural light and artificial light.
Artificial light has been specially designed to create a light installation consisting of two rings of six meters in diameter. This installation wants to understand and measure the curvilinear space of crypt. The direct and indirect light is dynamic, becoming a means of communication and expression through the ability to introduce different lighting scenarios depending on the activities carried out in the space.